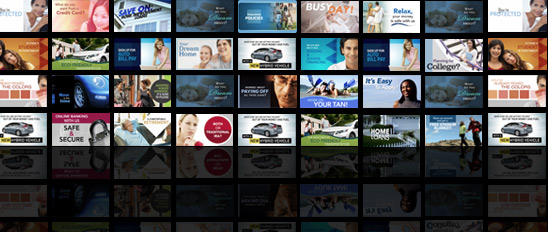 Video Libraries
The Largest Gallery of Ready-To-Use Digital Signage Media
inLighten maintains an ever-expanding gallery of thousands of industry specific ready-to-use and ready-to-edit campaigns along with a vast library of video backgrounds and graphics. Use the media as is or edit it to meet your specific needs.
1000's of Content Selections Available
Ready-to-Use Campaigns
Choose from a wide range of fully developed financial product and service promotions that reach across the variety of geo-demographic and lifestyle segments. All you have to do is point and click to schedule and your audience receives your message.
Ready-to-Edit Campaigns
Choose from a variety of editable ready-to-use campaigns. Enjoy the freedom to fully edit the show to make it exactly what you want… change text, add sound or video, draw shapes, add or delete graphics, etc.
Ready-to-Use Graphics
Choose from thousands of still and full motion background show templates, banners and clip art. Just select and edit to create a custom announcement or advertisement in a reduced amount of time.
Custom Creative Services
iDesign Agency
inLighten's iDesign Agency is a team of award winning professional designers and advertising professionals. The iDesign Agency is available to produce custom graphics and promotions to fit your specific needs whatever they may be. Whether it's a logo design, a branding program or development of a full blown studio quality video promotional campaign... from concept and copy to design and final production, iDesign has industry leading professionals available to deliver the best digital signage content.