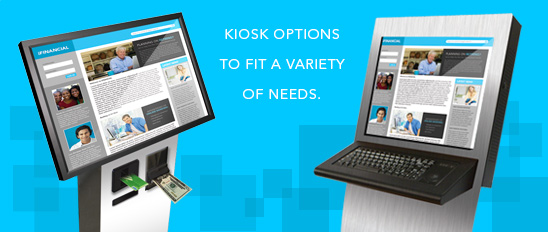 Interactive Kiosks
iTouch™
iTouch kiosks are a revolutionary solution for easy to implement, self-service touchscreen applications. Key to the iTouch product line is a powerful, yet flexible, universal software integrated across a variety of reliable hardware configurations. Whether your objective is to provide targeted access to your website and other information, or offer a variety of payment options for online shopping, donation collection or other self-directed experience, iTouch interactive solutions are versatile and effective tools that will appeal to users from all demographics.
And, with inLighten's user-friendly online content management interface, clients can create and schedule powerful digital signage content to play during kiosk idle time.

The iTouch product line offers a variety of standard hardware configurations and the flexibility to utilize the iTouch-X Server in the design of a custom kiosk to meet the needs of any special self-service application.
iTOUCH-K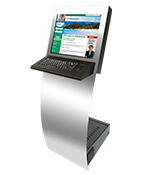 Description:
19" Touch Screen, Keyboard/Mouse, Duramax Kiosk, iTouch Server, iTouch Software
Standard Options:
Smart Card Reader
Online Payment
Proximity Sensor
Pressure Mat
Integrated Thermal Printer
19" Touch Screen
Privacy Screen
Wireless LAN
Laminate Panel
Services:
Web Content Management Interface
Hosting, Monitoring & Support Service
Extended Warranty
iTOUCH-G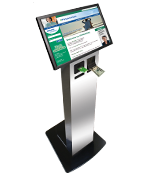 Description:
22" Touch Screen, Duramax Kiosk, Secured Vault, iTouch Server, iTouch Software
Standard Options:
Cash Collector (500 bills)
Credit/Debit Card Reader
Online Payment
Check Deposit Door
Proximity Sensor
Pressure Mat
Wireless LAN
Laminate Panel
Services:
Web Content Management Interface
Hosting, Monitoring & Support Service
Extended Warranty
iTOUCH-P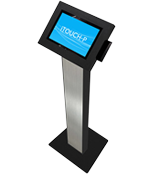 Description:
10.1" Touch Screen Tablet, Duramax Kiosk, iTouch Software, Small Footprint
Standard Options:
Credit/Debit Card Reader
Online Payment
Wireless LAN
Laminate Panel
Services:
Web Content Management Interface
Hosting, Monitoring & Support Service
Extended Warranty
iTOUCH-W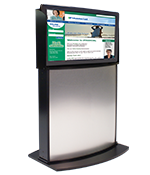 Description:
40" Touch Screen, Duramax Kiosk, iTouch Server, iTouch Software
Standard Options:
Wireless LAN
Laminate Panel
Services:
Web Content Management Interface
Hosting, Monitoring & Support Service
Extended Warranty
iTOUCH-X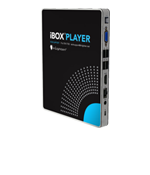 Description:
iTouch Server, iTouch Software, Use With Many Touch Screen Displays, Quality Presentation For 55" And Larger.
Standard Options:
Wireless LAN
Services:
Web Content Management Interface
Hosting, Monitoring & Support Service
Extended Warranty