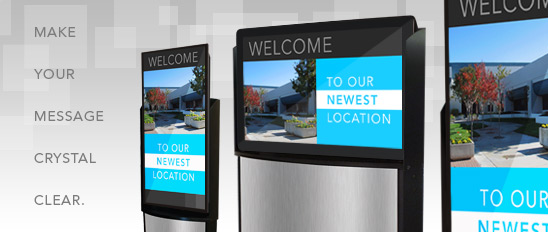 iView™ Kiosks
iView display kiosks are the industry standard for quality, durability and visual appeal. Units are available in vertical and horizontal display orientation and can include integrated iBox® digital signage media player capabilities. Whether your objective is to display current events and schedules or show up-to-date rates for your products and services, iView display kiosks can be customized to meet your communication needs.
iView kiosks are managed with inLighten's online iBox Manager® interface. Users can upload, schedule and distribute powerful digital signage content to one or more iView kiosks.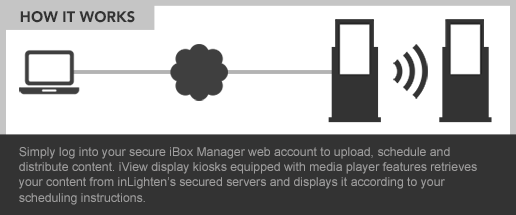 iView kiosks can present content created using a variety of standard graphic software or one of inLighten's specialized web or desktop content management solutions. In addition, iView kiosks may be equipped to display live video, cable or satellite programming and incorporate a variety of other external content using specialized interfaces.
iView-40kv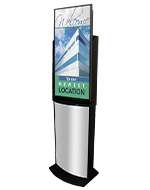 Kiosk:
inLighten Duramax
Display:
40" Vertical Screen
Media Player:
Built-in iBox Unit
Operating System:
Windows
Direct Play Video File Types:
MPEG4, SWF, WMV, AVI,
EXS, EMS & more
Live Video:
Option
Video Orientation:
16x9
Standard Connectivity:
HTTPS/LAN
Wireless Network:
Option
Wireless Video Transmitter:
Option
Standard Color:
Black
Laminate Panel:
Option
Electric:
Standard 110
Standard Warranty:
With Hosting Agreement
Extended Warranty:
Available
iView-40kvc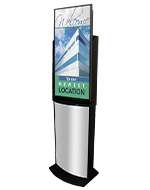 | | |
| --- | --- |
| Kiosk: | inLighten Duramax |
| Display: | 40" Vertical Screen |
| Video Orientation: | 16x9 |
| Video Connectivity: | Wired VGA/HDMI |
| Wireless Video Reciever: | Option (HDMI) |
| Standard Color: | Black |
| Laminate Panel: | Option |
| Electric: | Standard 110 |
| Standard Warranty: | With Hosting Agreement |
| Extended Warranty: | Available |
| | |
iView-40kh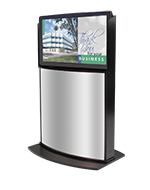 Kiosk:
inLighten Duramax
Display:
40" Horizontal Screen
Media Player:
Built-in iBox Unit
Operating System:
Windows
Direct Play Video File Types:
MPEG4, SWF, WMV, AVI,
EXS, EMS & more
Live Video:
Option
Video Orientation:
16x9
Standard Connectivity:
HTTPS/LAN
Wireless Network:
Option
Wireless Video Transmitter:
Option
Standard Color:
Black
Laminate Panel:
Option
Electric:
Standard 110
Standard Warranty:
With Hosting Agreement
Extended Warranty:
Available
iView-40khc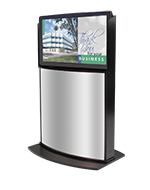 | | |
| --- | --- |
| Kiosk: | inLighten Duramax |
| Display: | 40" Horizontal Screen |
| Video Orientation: | 16x9 |
| Video Connectivity: | Wired VGA/HDMI |
| Wireless Video Reciever: | Option (HDMI) |
| Standard Color: | Black |
| Laminate Panel: | Option |
| Electric: | Standard 110 |
| Standard Warranty: | With Hosting Agreement |
| Extended Warranty: | Available |
| | |