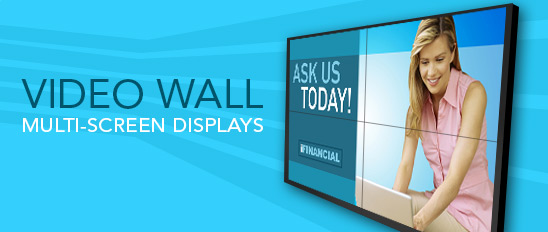 Video Wall System
The iBox-V4™ Video Wall System is a revolutionary single system, ready to connect, out of the box, to most displays. It eliminates the need for multiple playback devices linked together and doesn't rely on external hardware and switches to distribute and control the presentation of digital media across a multiple display video wall. inLighten's technological innovation eliminates much of the hard and soft costs associated with video wall applications and puts a remarkably powerful, easy-to-use and maintain video wall solution within reach of the most ROI-minded clients.
Present media seamlessly across all displays
Present different content on each display
Manage iBox-V4 content using inLighten's industry-leading iBox Manager® digital media management system
Import, edit, schedule and distribute high-quality video content created in a variety of industry-standard formats.