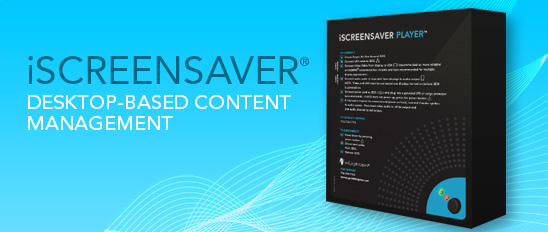 ScreenSaver
iScreenSaver® technology permits the monitors of PCs on a shared network to display centrally-controlled messaging when the system is in screensaver mode. Screen graphics are broadcast via multicast to PCs from an iScreenSaver server. A single unit is capable of broadcasting multiple channels of screen graphics. Proprietary iScreenSaver software loaded on participating PCs is set to display one of the screensaver channels.
iScreenSaver Servers integrate inLighten's proprietary software with leading hardware in an inLighten-engineered case designed to maximize performance and service life. Standard connectivity includes LAN and Internet.

iScreenSaver Servers can present content created using standard graphic software or inLighten's specialized desktop-based network management solutions.
The iScreenSaver Server product line offers a variety of standard system configurations, from units capable of broadcasting 10 screensaver channels, to systems of 30 or more channels. The iScreenSaver is also available as an add-on module to iBox digital signage players.
iScreenSaver10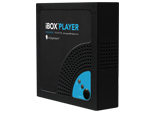 | | |
| --- | --- |
| Number ScreenSaver Channels: | 10 |
| Standard Output: | Multicast |
| Direct Play Types: | BMP & JPEG |
| Operating System: | Windows |
| Standard Connectivity: | HTTPS/LAN |
| Standard Warranty: | With Hosting Agreement |
| Extended Warranty: | Available |
| | |
| | |
iScreenSaver20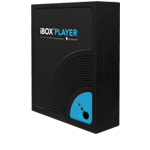 | | |
| --- | --- |
| Number ScreenSaver Channels: | 20 |
| Standard Output: | Multicast |
| Direct Play Types: | BMP & JPEG |
| Operating System: | Windows |
| Standard Connectivity: | HTTPS/LAN |
| Standard Warranty: | With Hosting Agreement |
| Extended Warranty: | Available |
| | |
| | |
iScreenSaver30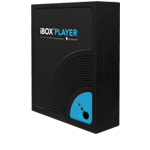 | | |
| --- | --- |
| Number ScreenSaver Channels: | 30 |
| Standard Output: | Multicast |
| Direct Play Types: | BMP & JPEG |
| Operating System: | Windows |
| Standard Connectivity: | HTTPS/LAN |
| Standard Warranty: | With Hosting Agreement |
| Extended Warranty: | Available |
| | |
| | |