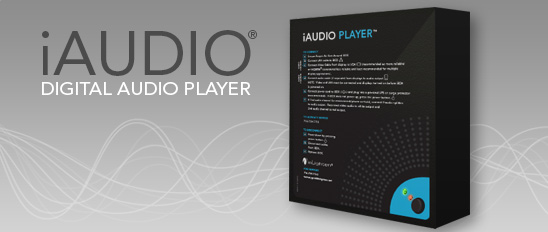 Digital Audio
iAudio® players have elevated the standards for excellence in the delivery of environment, on-hold and specialized digital audio applications. Units are compatible with the broad spectrum of amplifiers and seamlessly interface with both digital and analog phone systems. Single and multi-channel iAudio players offer power, scalability and flexibility to support a variety of standard and customized sound-based communication solutions.
iAudio players integrate proprietary inLighten software with leading hardware in an inLighten-engineered case designed to maximize performance, reduce energy consumption and extend service life. And, because iAudio units have onboard memory, signal loss never results in loss of audio playback. Standard audio output is provided by integrated RCA connections. Standard connectivity includes LAN and Internet.

iAudio units play back WAV and MP3 files produced in-studio or using popular recording software. Files are managed using inLighten's web or desktop-based network management solutions. inLighten's specialized iMusic service is easily incorporated with any iAudio solution.
The iAudio product line includes a variety of standard system configurations, from single channel units to players that output eight or more channels.
iAUDIO2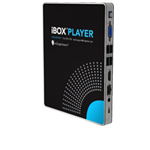 | | |
| --- | --- |
| Number Audio Channels: | Two |
| Standard Audio Output: | Integrated RCA |
| Direct Play Audio File Types: | WAV, MP3 |
| Operating System: | Windows |
| Standard Connectivity: | HTTPS/LAN |
| Standard Warranty: | With Hosting Agreement |
| Extended Warranty: | Available |
| | |
| | |
iAUDIO4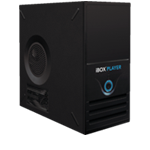 | | |
| --- | --- |
| Number Audio Channels: | Four |
| Standard Audio Output: | Integrated RCA |
| Direct Play Audio File Types: | WAV, MP3 |
| Operating System: | Windows |
| Standard Connectivity: | HTTPS/LAN |
| Standard Warranty: | With Hosting Agreement |
| Extended Warranty: | Available |
| | |
| | |
iAUDIO8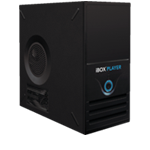 | | |
| --- | --- |
| Number Audio Channels: | Eight |
| Standard Audio Output: | Integrated RCA |
| Direct Play Audio File Types: | WAV, MP3 |
| Operating System: | Windows |
| Standard Connectivity: | HTTPS/LAN |
| Standard Warranty: | With Hosting Agreement |
| Extended Warranty: | Available |
| | |
| | |