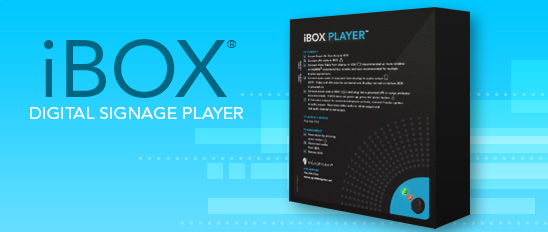 Digital Signage: Windows
iBox® technology is the standard for reliability, performance and scalability for digital signage. Units output full-motion video and sound compatible with the full spectrum of today's displays and audio systems. Whether using LEDs, LCDs, plasmas or other displays, iBox units output high resolution video in 16:9 or 4:3 formats with audio of remarkable clarity.
iBox players integrate inLighten's proprietary software with leading hardware in an inLighten-engineered case designed to minimize heat and reduce energy consumption while maximizing performance and service life. Standard connectivity includes LAN and Internet.

iBox players can present content created using standard graphic software or one of inLighten's specialized web or desktop-based network management solutions. inLighten's iTV™ News programming and iMusic audio service, as well as cable and satellite TV, can also be incorporated with ease.
The iBox product line offers a variety of standard system configurations, from single channel units to systems with eight or more channels. Units can also include additional channels for desktop screensavers, ATMs, kiosks, video walls, touch screens, digital print, queue line management and other solutions.
iBOX1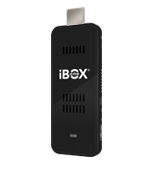 | | |
| --- | --- |
| Number Video Channels: | One |
| Number Audio Channels: | One |
| Video Display Ratio: | 16:9 |
| Video Orientation: | Horizontal & Vertical |
| Standard Video Output: | HDMI |
| Live Content Support: | Social Media Links, RSS, & more |
| Operating System: | Windows |
| Standard Connectivity: | HTTPS |
| LAN Connectivity: | Wired or Wireless |
| One Year Warranty: | With Service Agreement |
iBOX2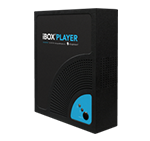 | | |
| --- | --- |
| Number Video Channels: | Two |
| Number Audio Channels: | Two |
| Number ScreenSaver Channels: | Five |
| iPrint Output Channels: | One |
| Video Display Ratio: | 16:9 or 4:3 |
| Video Orientation: | Horizontal & Vertical |
| Standard Video Output: | VGA/DVI/HDMI |
| Standard Audio Output: | Integrated RCA |
| Live Video Full Screen: | Cable, Satellite, Live Composite |
| Operating System: | Windows |
| Standard Connectivity: | HTTPS/LAN |
| Standard Warranty: | With Hosting Agreement |
| Extended Warranty: | Available |
iBOX3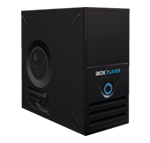 | | |
| --- | --- |
| Number Video Channels: | Three |
| Number Audio Channels: | Two |
| Number ScreenSaver Channels: | Ten |
| iPrint Output Channels: | One |
| Video Display Ratio: | 16:9 or 4:3 |
| Video Orientation: | Horizontal & Vertical |
| Standard Video Output: | VGA/DVI/HDMI |
| Standard Audio Output: | Integrated RCA |
| Live Video Full Screen: | Cable, Satellite, Live Composite |
| Operating System: | Windows |
| Standard Connectivity: | HTTPS/LAN |
| Standard Warranty: | With Hosting Agreement |
| Extended Warranty: | Available |
iBOX4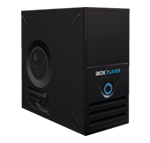 | | |
| --- | --- |
| Number Video Channels: | Four |
| Number Audio Channels: | Two |
| Number ScreenSaver Channels: | Ten |
| iPrint Output Channels: | One |
| Video Display Ratio: | 16:9 or 4:3 |
| Video Orientation: | Horizontal & Vertical |
| Standard Video Output: | VGA/DVI/HDMI |
| Standard Audio Output: | Integrated RCA |
| Live Video Full Screen: | Cable, Satellite, Live Composite |
| Operating System: | Windows |
| Standard Connectivity: | HTTPS/LAN |
| Standard Warranty: | With Hosting Agreement |
| Extended Warranty: | Available |
iBOX6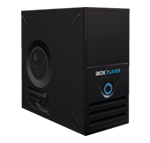 | | |
| --- | --- |
| Number Video Channels: | Six |
| Number Audio Channels: | Two, plus |
| Number ScreenSaver Channels: | Fifteen |
| iPrint Output Channels: | One |
| Video Display Ratio: | 16:9 or 4:3 |
| Video Orientation: | Horizontal & Vertical |
| Standard Video Output: | VGA/DVI/HDMI |
| Standard Audio Output: | Integrated RCA |
| Live Video Full Screen: | Cable, Satellite, Live Composite |
| Operating System: | Windows |
| Standard Connectivity: | HTTPS/LAN |
| Standard Warranty: | With Hosting Agreement |
| Extended Warranty: | Available |
iBOX8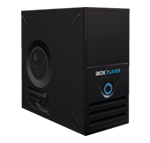 | | |
| --- | --- |
| Number Video Channels: | Eight |
| Number Audio Channels: | Two, plus |
| Number ScreenSaver Channels: | Fifteen |
| iPrint Output Channels: | One |
| Video Display Ratio: | 16:9 or 4:3 |
| Video Orientation: | Horizontal & Vertical |
| Standard Video Output: | VGA/DVI/HDMI |
| Standard Audio Output: | Integrated RCA |
| Live Video Full Screen: | Cable, Satellite, Live Composite |
| Operating System: | Windows |
| Standard Connectivity: | HTTPS/LAN |
| Standard Warranty: | With Hosting Agreement |
| Extended Warranty: | Available |
iBOXvw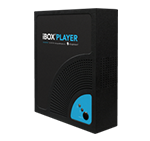 | | |
| --- | --- |
| VideoWall Channel Bundle: | One |
| Number Video Channels: | Two-Nine |
| Number Audio Channels: | Two |
| Video Display Ratio: | 16:9 or 4:3 |
| Video Orientation: | Horizontal & Vertical |
| Standard Video Output: | VGA/DVI/HDMI |
| Standard Audio Output: | Integrated RCA |
| Live Video Full Screen: | Cable, Satellite, Live Composite |
| Operating System: | Windows |
| Standard Connectivity: | HTTPS/LAN |
| Standard Warranty: | With Hosting Agreement |
| Extended Warranty: | Available |